Welcome to Kiddy Land Pre-School Inc.
Kiddy Land Pre-School Inc. has been providing Quality Care in the community of Pompano Beach, Florida, for over twenty years. Our facility has 24-hour monitoring, individual classrooms and three playground areas. We afford a pick-up and drop off service (additional fee) from and to home.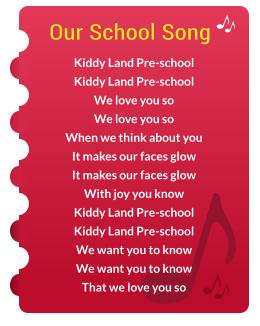 Kiddy Land Pre-School Inc. focuses on the individual student cognitive, gross and fine motor, social, emotional, and physical development skills. Our students learn grace and courtesy, respect for other, self-respect, respect towards the environment, in this we ask for full parental support.
Enroll today! We are currently accepting application for all age groups. Rates are affordable and we also work with Family Central.