About Us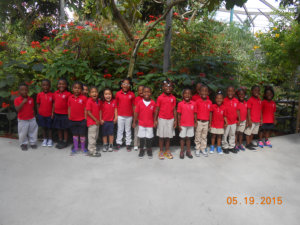 "Our students are driven to become independent and competent beings in the world to learn new skills and explorer exciting adventures"
— Abbie D. Woods
Our goal at Kiddy Land Pre-School Inc. is to give you and your student the best experience through learn and play. Our classrooms are carefully organized and designed to meet the development skills of the student.
We pay more attention to the hidden nature of the student at a given stage of development and create the environment for learning where the student will feel safe, cherished and empowered.
We are geared toward several areas of learning
Social Skills: Oral language development thought song, stories, game, creative arts.
Enhancing Physical Development: Describe sense experiences such as dimension, color, texture, sound and sight.
Music and Arts: self-expression, culture difference, self creations, rhythm, colors and sounds.
Reading Readiness: Written expression, reading, elements of grammar, and literature.
Math Readiness: Manipulative materials to help the student gain an understanding of the concepts of numbers, sequence, and symbols.
Parents can check our facilities by Scheduling a Tour. Be updated with our current activities today through our Upcoming Events page. For more information about Kiddy Land Pre-School Inc., you can call us at 954-942-2545 or you can send us a message by completing our Contact Us form.